Transfers & Tours on the Sorrento and Amalfi Coast
Fast Taxi Service - Call a Cab!
Fast Taxi service anywhere in Sorrento and on the Amalfi Coast! 24/7 service
The best price guaranteed!
Save by booking directly 
Taxi Salvatore Valestra Transfer & Tour offers a first class private transport service, with the latest model of Mercedes Benz V-Class van. Suitable for any need and ideal for transfers to/from airports, ports and railway stations, in the utmost comfort.
With their knowledge and passion for the country, Salvatore & Enrica can accompany you during your travels and your excursions to the most fascinating places of the Amalfi Coast and of the whole Campania Region.
According to your needs you will discover the fantastic landscapes that blend sea and land in perfect harmony, making your stay unforgettable.
Happy to be the best!
We always do our best and our only goal is the happiness of our passengers.
I found Salvatore and Enrica (Taxi Valestra) by chance via a google search on the first day of our trip to Sorrento and I'm so happy I did. We had decided to take a walk since we had not booked a taxi, we barely had much mobile service and were stuck on a very uphill road! Salvatore literally came to our rescue within 7 minutes of our phone call, when no other taxi service was available. Both Salvatore and Enrica went over and beyond to accommodate all our taxi and excursion needs. We took many trips from Massa Lubrense into Sorrento and they were extremely flexible, reliable and every journey was an absolute pleasure. we also took an excursion to Positano and Salvatore gave us a detailed tour and showed us all points of interest and even let us stop, get out and take photos of the beauty. Thanks to Salvatore and Enrica we have had such a positive and enlightening experience. I would choose them again and again when we visit. Thank you from the bottom of our hearts for making our journeys so fun and seamless. (Review from TripAdvisor)
Best Service Ever
Salvatore and his wife Enrica could not have been more helpful. Their help made our stay in Italy a wonderful experience. Not only did they help us get to our destinations but they helped with restaurant reservations and sightseeing guides. They are the only one that we will use on our next trip to Italy. We don't give high recommendations lightly but they deserve the very best rating.
Local Transfers
Quick transfers from the airports, train stations and ports in Rome, Naples and Salerno.
Move easily and carefree around Sorrento and Amalfi Coast. Call us whenever you want during your stay!
More information ⇒
Daily Excursions with Personal Driver
Day tours to the major attractions from Naples to the Amalfi Coast. Without restrictions or schedules.
Have a look to our suggested daily trips ⇒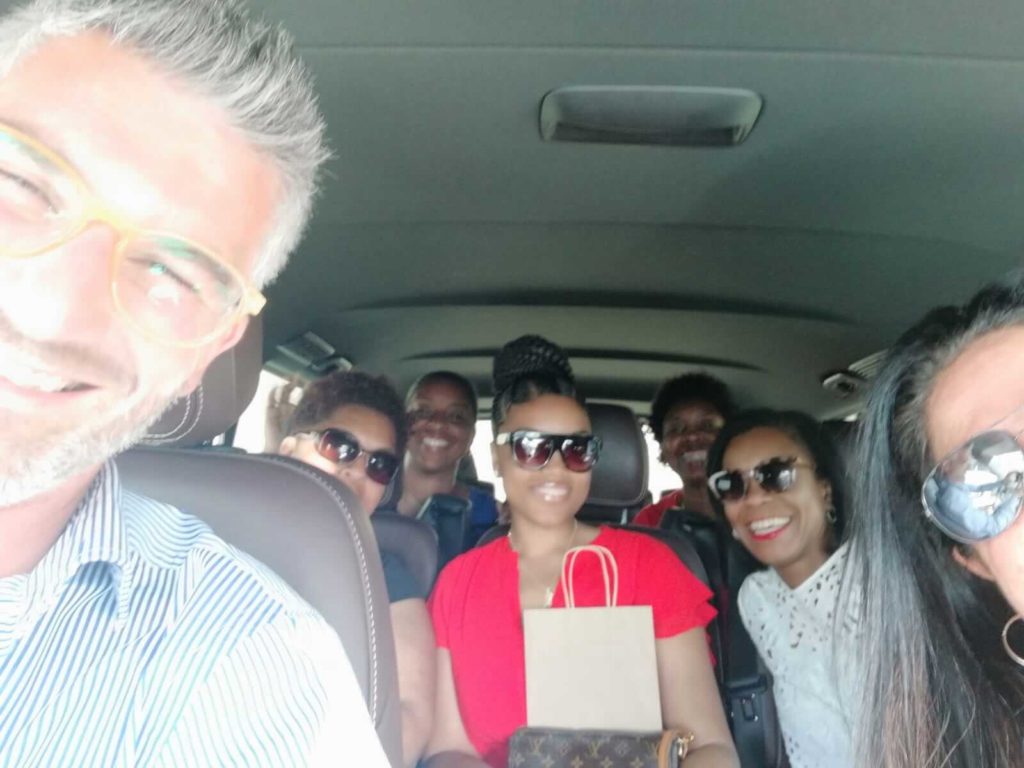 Chauffeur for Occasions
We will be happy to be part of your funny days!
We are available for weddings, happy nights and events ⇒
Local Ally
We are deeply familiar with the area and the best activities it offers. We will advise you the best experiences to do in Sorrento and nearby ⇒